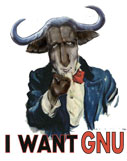 GiNaC is packaged by a couple of software distributors, so you may want to try a conveniently packaged binary first (but please don't send us bug-reports about these packages since they may be outdated). We are currently aware of packages in Debian (status), SuSE, Mandrake, Fedora, and FreeBSD. If you are stuck with Windows, Alexei "varg" Sheplyakov provides ready Windows builds. There is also the Knoppix/Math project which includes GiNaC and lots of other interesting software.
Before manually installing GiNaC you should have downloaded the library CLN and installed it on your system. GiNaC is worthless without that library. You can get it from the official site ftp://ftpthep.physik.uni-mainz.de/pub/gnu/ or maybe even bundled with your favorite software distribution (e.g. Debian).
After that you may give it a try. There are three different ways to download GiNaC to suit everyones gusto:
FTP: Go to ftp://ftpthep.physik.uni-mainz.de/pub/GiNaC/, where all previous releases are archived as well. Download the newest version and untar it with tar xjf ginac-version.tar.bz2.
HTTP: If you have problems using anonymous FTP, you may try this link for HTTP access. (If your browser wants to display the file, edit your MIME types or press the right mouse button in Netscape.)
Git: We use git to manage our source code and you may directly pull from our official git repository. You may check out unreleased "bleeding edge" code (that may not even compile) from http://www.ginac.de/ginac.git or git://www.ginac.de/ginac.git.
Please read the file INSTALL for installation instructions. Good luck!